Related Pages
Latest News
Numicon
Primary 1 have been exploring numbers using Numicon and we love it!
We are exploring numbers and pattern using our new Numcicon shapes, talking and showing our understanding of numbers through games and printing patterns. Miss McNamara is delighted with how well we are using Numicon and how much we are talking about numbers.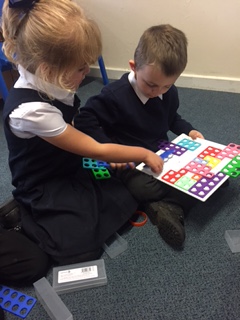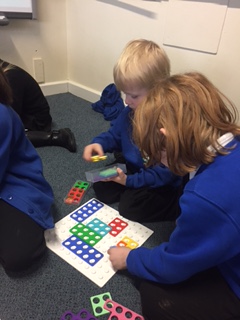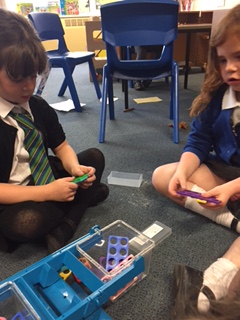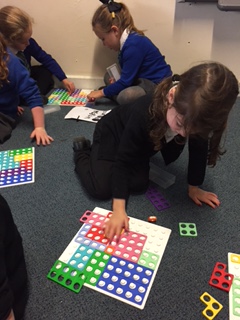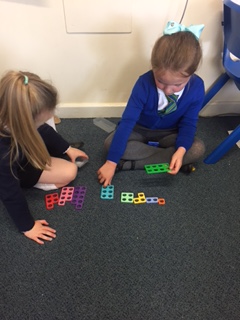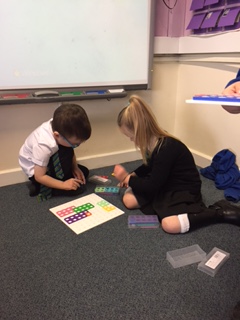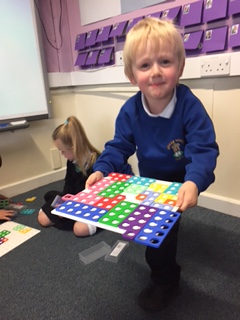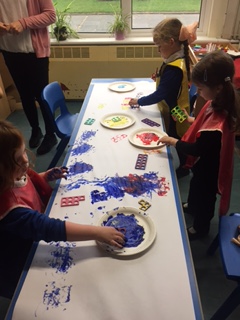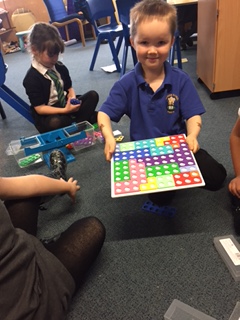 Primary 1 Parent Evening- Thursday 21st September and Tuesday 26th September
Miss McNamara is looking forward to meeting parents this week to discuss the children's first few weeks in Primary 1.
Here are some of the things we have been learning:
to develop some maturity in emotional literacy (recognise when feeling happy, sad, angry, tired)
to exercise more: daily activity time outdoors
to be kind (linked to mental health and wellbeing)
to develop social skills (to take turns)
to understand what a good listener is…To stop and listen
more about sounds: s a t i p n
about numbers and counting to 10 (and beyond)
more about words, what they mean, the sound they start with, how long they are…
about time (daily sequences, my daily routines)
we are all unique and… we are learning to work as part of a team!
't' for tortoise
Have you heard about the visitor in Primary 1?
Primary 1 have been learning about the sound 't', but we needed a little bit of help. Tank the tortoise joined Primary 1 to help them with their sound lesson and it was all they could talk about!
Tank the tortoise loved meeting Primary 1 and lots of other pupils around the school. I am sure she will be back for more visits!