Primary 7 - Mrs Low & Mrs Thomson
This week in Primary 7 we have had an extremely busy, successful learning week.
Some of us achieved 100% in our weekly CLIC challenge, demonstrating good application of our Big Maths numeracy strategies, and many of us have made really good progress against last week's challenge scores. Lots of Next Steps have been identified, and our confidence in tackling new math challenges is high!
In our maths learning we have also been focusing on angles and all of us are now able to name and classify 5 types of angles. We combined our knowledge of angle sizes with the points of a compass, to give and follow directions.
Right angle = 90°
Acute angle = 0°-90°
Obtuse angle = 90°-180°
Straight angle = 180°
Reflex angle = 180°-360° (Madison & Skye)
Some of us have also been calculating the missing values of angles based on what we know about the properties of a shape. Did you know that the internal angles of a triangle always add up to 180° and that a circle has 360°? (PJ & Cole) We used these facts to calculate missing angle values, and have put lots of our thoughts about this learning on to our Seesaw profiles.
We have also been busy in Literacy, up leveling our connectives and perfecting our persuasive techniques. This week we combined techniques used in World War 2 Propaganda with those used in modern media to create our own products and persuasive advertising pitches. We have spotted how sneaky advertisers can be in getting us to buy things that we don't really want or need!
Next week we have our taster day trip to Lendrickmuir on Friday, followed by a WW2 workshop trip to Perth Museum on the last Tuesday of term. Busy bees!
Mrs Low continues to be incredibly impressed with the focus and learning attitudes of all in Primary 7. There is consistently lots of hard work and effort being made, resulting in lots of successful learners. She is one proud teacher!
We hope you all have a great weekend.
Primary 7 & Mrs Low
We need you!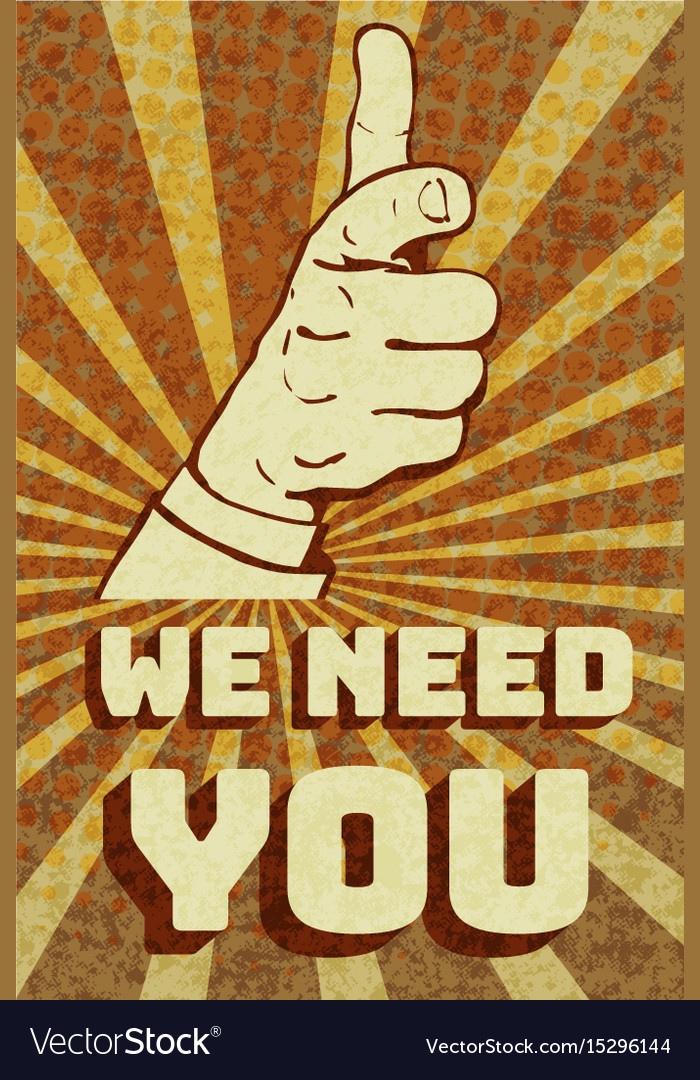 We have had a very busy 3 weeks settling back into the rhythm of school life. Primary 7 have so far demonstrated their mature and responsible attitudes and Mrs Low and Mrs Thomson are incredibly proud of them. Many of the members of our class have been selected for important roles and positions of leadership, including Prefects, House Captains and Pupil Council members and there will be more leadership positions to come.
Having asked the big Question, What was life like during World War 2? we are now investigating further. Next week we will be using persuasive techniques in our writing and we have been investigating how persuasion was used to great effect in the days of war. We are learning new terminology for the persuasive posters of the time PROPAGANDA.
It's a big word and there is so much to explore. Can you help us by chatting with us over the weekend about what we have learned so far? Some of us are struggling to remember the whole word, Please practice with us.
4 syllables, persuasive posters.... Prop-a-gan-da.
Thank you for all of your hard work and amazing ideas this past week Primary 7,
Have a super weekend and we will see you Monday.
Mrs Low & Mrs Thomson
Welcome back parents, carers and friends of Primary 7.
We have had a super start to the new school year. It is wonderful to see all of the children looking happy and ready to learn. They are all making a superb effort to come to school dressed in smart school uniforms. They really do look the part of P7s. So many have taken a stretch over the holidays that Mrs Low says she needs to start wearing heels!
We have had a busy first two weeks and have already decided on our new context:
What was life like during World War 2?
We have so many questions we want to discover the answers to including…
Why did the War start? (Elyssa)
What was the life of a soldier like? (Petru)
What food rations did people get? (Layney)
What happened to Jewish people? (Connel)
What was it like to be evacuated? (Casey)
We voted for and chose our new class reading book "Letters from a Lighthouse" by Emma Carroll. We chose this because it sounded like an exciting tale about what life might have been like for children who were evacuated during the war. We will keep you updated on what we discover…
A few notes now on timetables and organisation.
PE Kits - Primary7 will have PE first thing on Tuesday and Wednesday mornings. Please ensure you come to school in full PE kit with a change of uniform in your bags so that all of the PE time can be used actively.
Leadership - Congratulations to Connel and Yasmin who were voted to be our class's pupil Council representatives. We are sure you will do a great job. Mrs Low is also very proud of everyone who put themselves forward for this leadership role. Next leadership roles to be decided are School Prefects followed by our House Captains...
Letham Values - At Letham we continue imbed our school values and we are currently discussing and working on showing responsibility and respect. We know that as Primary 7's we set a standard and expectation for the rest of the school and we are determined to show that we are excellent role models who make good choices.
Mrs Low looks forward to seeing all of the parents and carers soon. Let's make this a great year!
Primary 7 & Mrs Low.