27.04.18 Golden Breakfast
Names: Maya, Riley, Aiden, Maddison, Maja, Jake, Theo, Eve, Brendan, Kiefer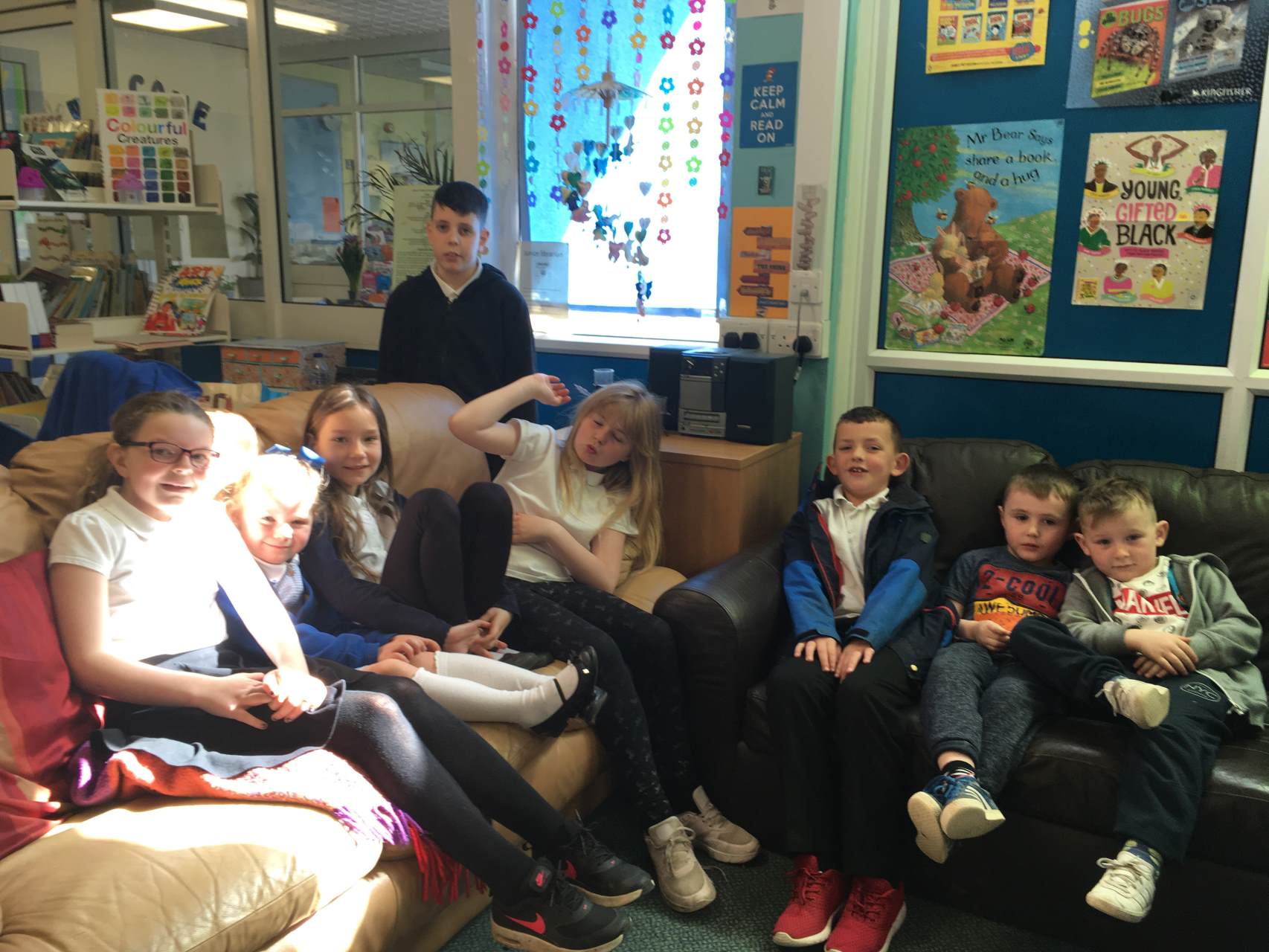 Let's talk about ….playing outside and our playground changes this week!
I love it! I get to see my friends from the other classes!
I loved the den building this week. The P7 area is great – that will be me next year. The smiley face area with the toys was my favourite this week.
Lunchtimes are better as there is more time!
I love playing outside. I like the trim trail the best.
I really like the P7 area – it's a great idea.
I like having a warning bell so you know it's nearly time up. The different areas this week are really good and the door at lunchtime opens quickly now.
Brilliant!
It's good fun playing with my friends.
I like running about with my friends
It's okay, new break times are good – there should be less arguments.
It's better, I like the running games best.
Any other comments or ideas?
Can we have a timetable at lunchtime too?
Can we get more stuff for den building
Actions:
Email/App update to parents/carers- den building support
Lunchtime timetable to be shared at Get Together on Monday 30.04.18
Agree with staff team next 'Drop Everything and Read' week.